Cabinet Secretary launches new Youth Awards resource
1 Jun 2022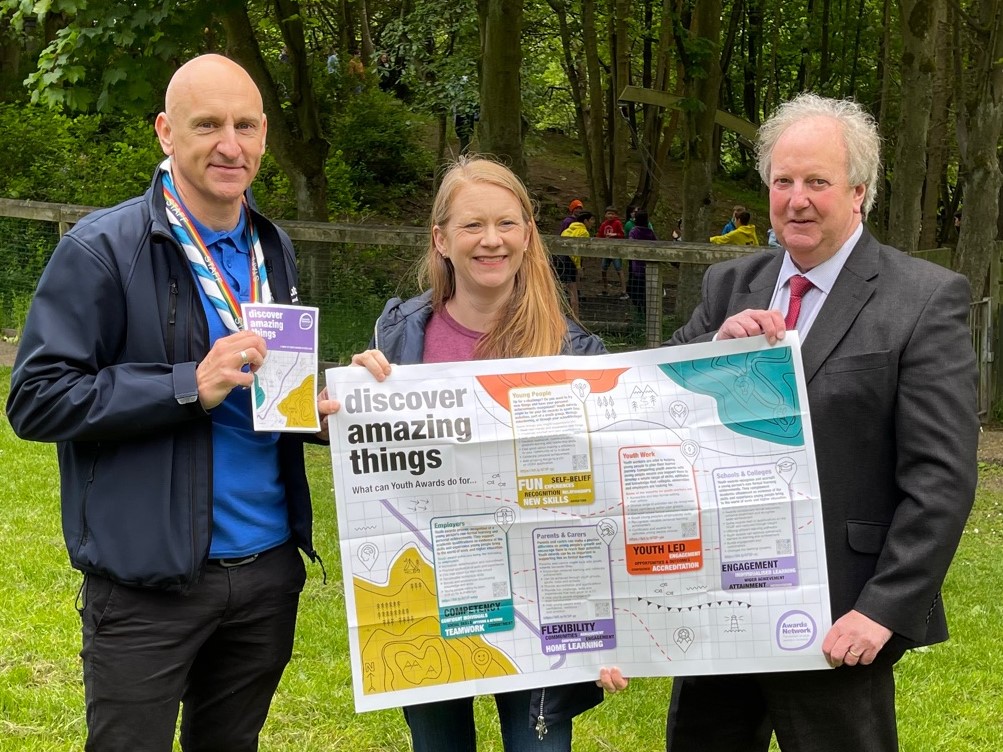 1 June 2022
Shirley Anne Somerville MSP, Cabinet Secretary for Education and Skills, has launched a new Awards Network resource promoting the value of youth awards for key stakeholders in a range of contexts.
Said the Cabinet Secretary:
"I'm delighted to support the launch of the Awards Network's Amazing Things Poster and welcome its distribution to every school in Scotland. Youth awards are increasingly being recognised and accepted by educators and employers as useful evidence of personal learning, skills development and achievement and it is my belief that they are a fundamental part of the learning and development offer to all young people in every stage of their learner journey. This new resource will help teachers, youth workers, employers, parents and young people to appreciate the range and value of youth awards available to support and accredit learning."
The Amazing Things Poster resource links by QR code to a wealth of information about youth awards on the Awards Network's website. The information, tailored for key stakeholder groups, provides details of 80 award programmes, with links to relevant policy, practice and advice.
The new resource is designed as a folded A5 sized 'map' that opens to an A1 Poster. Every school in Scotland will receive a copy, marked for the attention of the 'Wider Achievement Lead'. The Awards Network will distribute the Poster to the youth work sector and more widely through its own members and networks. The Poster complements the Awards Network's flagship Amazing Things: a guide to youth awards in Scotland.
A digital copy of the Amazing Things Poster can be viewed HERE
To request a copy of the #AT5Poster email contact@awardsnetwork.org
Picture details: Shirley Anne Somerville MSP with Jim Duffy, Awards Network and Graeme Luke, Chief Executive of Awards Network member Scouts Scotland